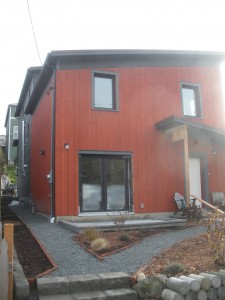 Have you ever started eating a big ol' plate of spaghetti and after having eaten enough to stuff a football team find yourself staring at a big ol' plate of spaghetti that doesn't look any smaller?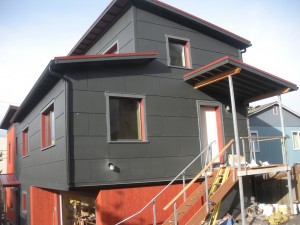 Welcome to the Spaghetti Days of the Seattle Passive House project.  There is still enough work left for another meal, but Dan is almost stuffed.  He is pushing hard to get it wrapped up and it is looking good.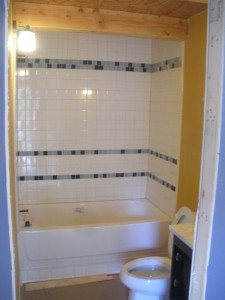 They are laying tile, the cabinets have been installed upstairs and need to be installed downstairs, countertops are coming, and the concrete slab has been stained a really great chocolate brown color.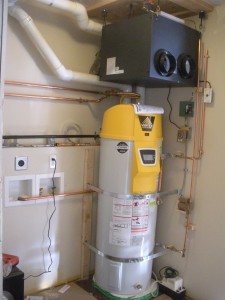 A very spiffy hot water heater has been installed, the HRV needs to be hooked up, the gas has to be approved, stairs to the ADU are coming, the handrail has been started, the tile for the pervious driveway sections has been laid and the gravel/dirt mixture needs to be filled in on top.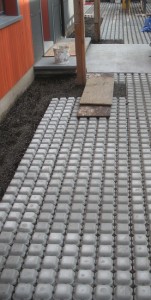 There is a bunch of stuff that needs to be cleaned out and at the end of the day it still looks like a full plate of spaghetti, but Dan is still hungry to finish this project and is willing to talk to interested future Passive House homeowners about building their projects, so if you want to talk to Dan Whitmore about building a project, you can email him.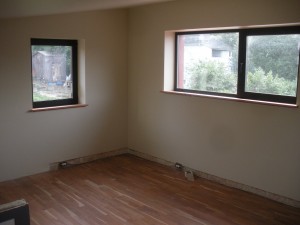 Stay tuned and keep your fork – there's dessert coming!
Linda
Read More